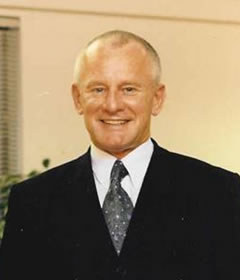 Candidate Video Interview

Manifesto
Not Yet Available
Candidate Profile
Allan Bell - Ramsey
| | |
| --- | --- |
| Full Name | Allan Robert Bell |
| Age | 59 |
| Marital Status | Single |
| Children | None |
| Place of Birth | Ramsey |
| Occupation | Politician |
Contact Details for Voters
Address

Ballabeg
Lhen Road
Bride

Telephone

880632

Mobile

486019
Political History & Views
What is your political history or relevant experience?
7 years as a Member of Ramsey Town Commissioners.
22 years as M.H.K. for Ramsey
Are you a member of any organisation which guides or influences your political views or polices?
No
What are your main national issues?
The need to maintain a strong economy.
Developing long-term funding arrangements for health and pensions.
Reviewing our immigration policies.
Limiting the size and cost of Government.
What are your main local issues?
Stimulating economic regeneration.
Refurbishing the town centre, especially the retailing sector.
Continue to tackle the housing shortage.
Protect and develop services at Ramsey Cottage Hospital.
Improving leisure facilities, especially for young people.
What do you believe you would bring to government as an MHK?
My extensive experiance in both local and national Government has developed managemant & leadership skills, especially in the area of economics and international issues, which when combined with a keen understanding of our community needs, will be essential during what may be a more difficult time ahead.