Douglas South - Rodney Clarke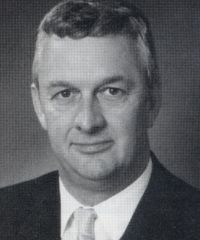 My name is Rodney Clarke; I am 47 and married to Carol. We have two married sons and two wonderful grandchildren.
I came to the Isle of Man in 1973 and my background is mainly in health and management. I have a qualification in Management Studies. Having brought up my family in the Island, the political, economical and social affairs of government have always been of interest to me. There are concerns which I have held for some time and it is those concerns that has prompted me to put myself forward in this election. I will not make any election promises that I cannot keep. My only promise is that I will make government my full-time occupation and that I will do my best to serve the Island in general and my constituency in particular. I have not been able to meet you all, but if I can be of any assistance to you or if you have any questions regarding the forthcoming election, please do not hesitate to contact me.
INTERNATIONAL ISSUES
We are presently operating our business affairs at international level and have good standing in this field. It is imperative that we maintain our credibility in the worldwide market place.
The European community adopts the Euro in January 2002. If successful the UK will follow. We will need to monitor this situation very closely to be able to make our decision when it will be most favourable and effective for our economy. EC taxation legislation should also be carefully monitored.
TIME FOR A CHANGE
THE ECONOMY
The economy in the UK and internationally is presently uncertain. The economy of the Isle of Man however, is in a rapid period of growth at the present time. There are vast amounts of money being spent on capital projects and more expense planned for the near future.
It is vital not to be extravagant with our resources and not to over-estimate our future earnings.
Money should not be wasted on rectifying ill conceived, badly planned or mismanaged capital projects.
Future growth should be manageable, sustainable and based on a diversified economy.
LAW AND ORDER
Traffic laws are constantly disregarded. Violence and abusive behaviour is increasing. There is little evidence of community policing. We need more police available on our roads and streets to address these problems,
PENSIONS
Retirement pension rates are higher than those paid in the UK. We must ensure that this policy continues to improve the quality of life for senior citizens.
All employers should be required to make pension schemes available to all members
of their workforce.
HOUSING
Government must accept responsibility for solving the present situation.
If there is a time for government to utilise its land bank then that time is now.
Housing associations should be encouraged.
New housing should be let at economical rents with a view to purchase, the selling price reduced depending on the length of tenancy.
LOCAL ISSUES
Vicarage Road Widening Scheme
The road in its present state is dangerous. Widening should be minimal to make the road safe for vehicles. A pavement should be incorporated in the scheme.
Damage to the environment must be minimal. Traffic calming measures should be introduced. The present weight restriction must stay in force.
Water Supplies
I am disappointed to find so many households in the Saddlestone and Vicarage Park area using bottled water.
A new water treatment is planned at Greenfleld Road but what about the ageing water mains? It is the same old problem of lack of foresight.
The renewal programme of the Islandís water infrastructure must be considered as a priority.
HEALTH SERVICES
It is generally accepted that the health service in the UK has deteriorated to such an extent that it now provides the poorest level of healthcare in Europe.
Why should we be adopting a system that is constantly failing to deliver the healthcare needs of the people of the UK?
We are wasting time and resources and should admit that it is not working.
Management should re-assess what our needs are.
They should consult with our doctors and nurses in determining those needs
We will only attract the right calibre of medical and nursing staff when they see a quality healthcare system that is working.
Why are new services being set up but not allocated resources to run them as they develop?
Stop these half-hearted measures.
We must get back to providing high quality basic health care.
We must reduce waiting lists.
The Cost of Residential Nursing Care
The present amount of cash you can keep whilst in residential nursing care is £10,000.
This figure has not altered much over the years yet house prices have risen three-fold.
I will campaign to raise this figure proportionately to £30,000.
ENVIRONMENTAL ISSUES
Douglas power station will soon be converted to run on gas. It will then comply with the Rio and Kyoto convention on greenhouse emissions.
Agriculture is what makes this Island as beautiful as it is. It is important to maintain farming in the Island; we should support the industry by buying local produce. Meat and dairy products are produced to the highest quality complying with EC standards.
If we remain free of foot and mouth disease, we will be in an excellent position to help restock the UK with quality sheep and cattle for breeding.
Transport
Public transport, particularly buses are only available at peak times. Services are minimal outside these times. If we want to reduce the amount of traffic on our roads and entering Douglas then a vast improvement is needed.
A more flexible approach is needed in the planning of future services. A fleet of "hail and ride" buses should be implemented. Routes should be more flexible. Services should be available every 10 minutes at peak times.
The Roads
The increased traffic on our roads is taking its toll. Not enough funding is available to maintain our highways in good order.
As with housing maintenance, the roads have been allowed to deteriorate at the expense of capital schemes.
The department should put forward a five-year plan to government to prevent further deterioration.
A proper traffic management strategy is urgently required.
Waste Disposal
The incinerator at Middle Farm is going ahead. I do not agree with its location.
Proper monitoring should be carried out with methods, locations and results published.
Incineration should be considered as a temporary measure until a more efficient and improved method of disposal can be found.
Regional Development
Previous governments have failed to encourage development in other towns and regions of the Isle of Man.
If elected I would like to see a scheme for planned regional development, which would lessen the impact on the environment around Douglas. Thousands of people and vehicles travel into Douglas every day. Surely with todayís communication technology there is no need for businesses to be sited within the town centre.
MAINTENANCE OF PUBLIC SECTOR HOUSING
Houses have been left to deteriorate for many years without any maintenance. There is no major planned routine maintenance for newly built or older houses. The corporation should be taken to task as to why this situation has been allowed to occur and should be made to produce budgetary and maintenance plans for the future.
This neglect and inefficiency must end.
EDUCATION
We need the highest quality of staff in senior positions.
Work permit legislation should not be used to interfere with recruitment decisions regarding key positions.
Further education courses have become too expensive. They should be more affordable and tax allowances introduced.
Primary and secondary schools are full, new schools are needed.
Nursery education and child minding services should become part of the education system and publicly funded.
PLEASE REMEMBER
Election Day is on Thursday 22nd November.
You have two votes. Please support me by giving me one of those votes.
If you require transport on Polling Day please ring 676865.
Published by R. Clarke, Dar-Ray, Farmhill Gardens, Douglas, IM2 2EG
Printed from the IoM Elections Website. www.iomelections.com
REPRESENTATION OF THE PEOPLE ACT 1995
PLEASE NOTE
The views and opinions stated within this manifesto are those of the electoral candidate and not those of 3 Legs Limited or its staff. Inclusion within this website does NOT represent any endorsement of this candidate by 3 Legs Limited.
3 Legs Limited is politically neutral in respect to this website and its contents. The above text was provided by the election candidate.
3 Legs Limited is not liable for any errors or omissions. E&OE