Onchan - Liz Kelly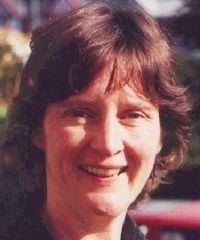 Dear Voter
As a mother I have become acutely aware of the world we live in. I am not surprised at the rise in vandalism: where do the young people have to go and what do they have to do? How can they afford a place of their own? These are problems that we, as a community, must address. Onchan has been expanding rapidly without proper planning. Our small green pockets are gradually being filled in and this has to stop. The village has lost its community spirit. The time has come to start thinking locally again. We must support and encourage local shops and businesses and also youth and community projects.
I was born on the Island and have lived in Onchan nearly all my life. I was educated at Onchan Primary School and then Douglas High School for Girls. I went on to a career in the Civil Service where I gained a keen insight into the workings of many departments. After 10 years I left to raise my family. I have a daughter of 16 who attends Ballakermeen School, and a son of 10 who is at Onchan Primary. I am a volunteer helper with Manx Mencap and well known locally as a campaigner on environmental issues.
I joined Friends of the Earth in 1991 and was their coordinator and spokesperson for eight years. During that time I learned a lot about Manx politics and how decisions are taken without public consent. The new hospital is a prime example costing nearly £1million per bed. The incinerator is another, which we will still be paying for after it has been decommissioned.
The time has come for change, but it seems that the only way to make that change is to do so from the inside. This is why I am standing for election. I have been encouraged to do this by many people who would like to see an improvement in Tynwald. I am sure if elected I will be a good MHK for the people of Onchan.
HOUSING: The influx of new residents over the past ten years has meant it is a major problem for low earners to find even the most basic accommodation. The time has come to put a ceiling on new residents and also take a firm stance with developers. On the one hand we should provide housing for those who need it and, on the other, we must preserve the uniqueness of the Manx countryside and way of life. To do this we must call a complete halt to the current run of commercial housing development. Housing projects should be taken away from developers who have abused the first-time-buyer ticket and put firmly back into local authority control, where a workable starter-home programme could be re-initiated. VAT laws also need to be changed to encourage renovation over rebuild.
THE ENVIRONMENT: Sellafield is a major concern to the Manx people. We should join with the Irish and Scandinavians in their legal battle to force the closure of this plant. On the Island maintaining a system of diverse agriculture for future generations is vital and we are well placed to take advantage of the boom in organic farming and organic market gardens. A Clean Air Act is long overdue on the Island, and should be implemented with grants for households to convert to cleaner fuel. Alternatives to mass burn incineration should be taken more seriously, including kerbside collection of recyclables and composting facilities.
LAW: While CCTV certainly has its uses, it should not be used at the expense of visible policing - preferably foot patrols. We need more initiatives to help prevent crime. There is an old saying 'The Devil finds work for idle hands'. This is so true: I would say that most vandalism occurs due to boredom, which also gives way to drugs and alcohol. We should therefore be creating more places for young people to go. At the same time, parents should be made accountable for their children's behaviour.
TRANSPORT: The Isle of Man Bus Service should be as it says - a service. We need a fully subsidised transport system that will encourage people away from their cars. It does not need to make a profit. It does need to be fast, efficient, and frequent, with more direct routes.
HEALTH: I am firmly committed to a National Health Service and would like to see more investment in training of nurses. Despite the cost of the new hospital, we currently do not have enough people to staff it. I am very concerned that some dentists are to go totally private and would want to ensure that dentists are available on the NHS for everyone. I would also like to see the NHS move away from its reliance on 'pill' therapy and encourage preventative and alternative medical practices.
OPEN GOVERNMENT: The entire fabric of government on the Island should be made more open to scrutiny. Too often capital expenditure projects have gone ahead without proper consultation and without any popular mandate – often at great cost to the taxpayer. To make government departments more transparent, a Freedom of Information Act should be implemented, as has been in the UK. Planning Procedures should be rewritten so as to make the whole process of planning visible. Good government on the Island should be seen to be done.
Thank you for taking the time to read this. If you have any comments or questions please phone me on 621192 or call at my home address 23 Royal Avenue West Onchan. I look forward to seeing you on polling day, 22 November 2001.
Yours Sincerely
eg.The planning procedure ought to be more open and decisions explained in simple language. After all,the planning laws are designed to restrict inappropriate development, not to assist "fat cats" in providing poorly designed buildings and housing.
Published by Liz Kelly, 23 Royal Avenue West, Onchan.
Printed via the IoM Elections Website. www.iomelections.com
REPRESENTATION OF THE PEOPLE ACT 1995
PLEASE NOTE
The views and opinions stated within this manifesto are those of the electoral candidate and not those of 3 Legs Limited or its staff. Inclusion within this website does NOT represent any endorsement of this candidate by 3 Legs Limited.
3 Legs Limited is politically neutral in respect to this website and its contents. The above text was provided by the election candidate.
3 Legs Limited is not liable for any errors or omissions. E&OE