Ayre - Edgar Quine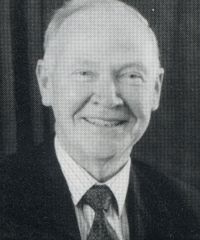 Ladies and Gentlemen, This manifesto provides a summary of the principal policies and strategies for which I shall
seek the support of the electors of the Sheading of Ayre in the forthcoming General Election.
CORPORATE GOVERNMENT
The main thrust of existing policies and strategies largely meets the Island's requirements. The greatest weakness is the implementation of those policies and strategies for the want of "joined up" government. If necessary statutory powers should be given to the Chief Minister to ensure a cohesive and coordinated approach by Departments and Statutory Boards.
CONSTITUTION
The continued existence of the Isle of Man as a largely autonomous territory depends on our ability to maintain certain differentials. One such differential is separate political identity, from which in part flows freedom to act in our own best interests.
The Island should press for further constitutional development and grapple with issues such as advice to the Crown on the exercise of Executive Authority and the granting of Royal Assent to legislation. The claim of the United Kingdom Government to over-ride Tynwald in the name of good government' should be revisited.
PARLIAMENTARY AND GOVERNMENTAL STRUCTURES
It is NOT in the interest of democracy for all Members of Tynwald to have positions in Government, and Members of the Committee of Public Accounts and Expenditure should be excluded from Government.
The Ministerial System of Government requires to be further developed. The nomination of Ministers should be subject to Tynwald approval, and only Members of the Keys should qualify for such appointments.
FISCAL POLICY
External fiscal exercises such as those being conducted by the OECD and the EU threaten to constrain unreasonably the Island's determination of taxation matters in its own best interests.
The Island must ensure that it is not disadvantaged in comparison with the Member States promoting these external exercises.
The recently announced changes in the Island's Direct Taxation policies and strategies should prove beneficial. While such changes require the Customs and Excise Agreement with the United Kingdom to remain in place for the next 3 - 5 years, an early Commission of Inquiry into this Agreement is nonetheless necessary.
Tax allowances and thresholds do little for those who do not earn sufficient to pay tax, and social security benefits can be a blunt instrument in assisting these people. A Tax Credit System needs to be developed so that individuals who have insufficient income to make use of personal allowances receive a payment equating to the standard rate of income tax.
ECONOMIC DEVELOPMENT
Sustaining the strength of the Finance Sector is important. Equally so is the need to develop further other sectors of the economy. Government structure must provide greater focus to achieve this diversification.
A Department of Economic Development, incorporating the present Department of Trade and Industry and other elements of Government, should be created to provide this enhanced focus and cohesion.
The Treasury should remain responsible for the Financial Services sector, along with fiscal and monetary matters.
INDUSTRY
Working to the Department of Economic Development should be an Industrial Development Agency, staffed largely by persons from a private sector background. This agency should largely constitute a "One Stop Shop" for industrialists.
This Agency should be tasked to attract industrial undertakings to the Island, and to acquire and develop industrial estates and administer grant and aid schemes.
Planning approval for industrial undertakings should be a single stage process.
AGRICULTURE, FISHERIES AND FORESTRY
Agriculture continues in a state of flux if not upheaval; BSE and Foot and Mouth Disease are but two negative factors. The need remains for a continuing commitment by Tynwald to provide a comparable level of support for Island farmers to that provided to their counterparts in the United Kingdom.
There is a requirement to look ahead. A Commission of Inquiry into Agriculture and Horticulture could be beneficial bearing in mind that it is more that 30 years since a similar exercise was carried out.
As regards fishing, three matters continue to need to be addressed: Fishing quota allocations, completeness of authority over extended territorial waters and more effective marketing programme's.
The review of afforestation policy advocated by the APG has been completed and policy amended to constrain conifer planting and to increase amenity hardwood planting.
TOURISM
Those in the industry should exercise greater influence over the development of tourism. A Tourism Development Agency, a statutory based entity, in large part funded by Government, working to the proposed Department of Economic Development, should be created.
While the Island is the Mecca of motorcycle racing, founded on road racing, this foundation for the longer term should be questioned. Is there a case for developing a closed racing circuit of an international standard?
TRANSPORTATION
Government's efforts to date to produce an Integrated Traffic and Transport Policy have been inadequate. There must be an informed and open debate on this important matter based on a Green Paper prepared by specialists.
The User Agreement between Government and the Isle of Man Steam Packet Co. Ltd expires in 2006. Service improvements have been achieved in recent years but this is attributable more to the take over of the Steam Packet by Sea Containers than the Agreement. The possibility of future services being subject to a statutory franchise needs to be re-considered at an early date.
While maintaining an Open Skies Policy, there is a need for the Government to license and regulate air traffic routes to and from the Island.
DEVELOPMENT PLANNING
There is a need to exempt a greater number of minor planning matters from the full planning process.
Planning Reviews should not be mandatory; it should be open to the Planning Committee to require that an application proceed directly to the Appeal Stage.
The action taken by interested parties successfully to oppose the siting of a broadcasting station on The Ayres is commendable.
FLOOD DEFENCES
Following the disastrous flooding which occurred in the Sulby area in 1998 and 2000, resulting in the lodging of a Petition for Redress of Grievance, a Select Committee was tasked to investigate this matter. Major flood defence works are now underway and are expected to continue for a period of three years.
POPULATION MANAGEMENT
Economic and social order would benefit from the imposition of population management and the recently enacted Residency Control Act is to be welcomed. Given such a system of control the work permit system could be largely dispensed with.
The need now is for secondary legislation to implement the necessary control, which should be based on:
family connections;

economic contribution;

social contribution; and

humanitarian grounds.
Such a system of control will initially inconvenience established Island residents but this is a price worth paying.
HOUSING
There is an exceptionally heavy demand for housing largely as a consequence of unconstrained immigration. The Tynwald target of not fewer that 400 new houses a year is being met but the demand is unlikely to ease in the short term.
or First Time Buyers and £25,000 for Second Time Buyers is helpful but limited in its usefulness until additional homes can be built.
Approval has been obtained to establish Housing Associations, subsidised by Government, to provide accommodation for leasing at an affordable rent.
The early introduction of a Private Sector Rent Assistance Scheme for single people and couples qualifying for public housing (but unable to obtain such accommodation) is also needed.
More social housing has been approved for a number of areas including:
Andreas Village -14 First Time Buyers and 20 Elderly Persons bungalows, and

Bride Village -20 First/Second Time Buyer units/serviced plots (mix to be determined) and 4 Elderly Persons bungalows.
Work has commenced at Andreas and should commence at Bride within 12 months. The provision of Elderly Persons bungalows in Sulby is being examined.
ENVIRONMENT AND HERITAGE
The shortly to be published inventory of pollution sources will establish an important base for further action to improve the Island's environment. By way of immediate action, the bringing into force of Part 1 of the Water Pollution Act to create more effective sanctions and to provide for the licensing of discharges is called for.
Pressure must be maintained on the United Kingdom Government to bring about the closure of Sellafield. To this end the Island should have separate representation at international forums.
Government has purchased some 180 acres of land off the Sulby Glen Road which will be designed as a National Heritage Area.
WASTE MANAGEMENT
Much has been. done in the last 5 years to implement Tynwald's waste management policy: Re-use, recycling, incineration and landfill. A major concern of the people of Ayre (particularly for the people of Bride) has been the use of The Ayres as the rubbish dump for the Island.
By the end of 2003 an incinerator should be operating at Braddan and The Ayres will no longer be used for tipping waste. Two landfill sites for the tipping of residual waste are under investigation - neither are in the north of the Island.
HEALTH
There is a continuing need to ensure that facilities and services keep abreast of the demand caused by the rising population and medical advances.
Health care largely depends on the competence and commitment of those that deliver the services. It is necessary to put in place:
A Patients' Advisory Panel with a membership from outside the Health Service to advise on the services required and to monitor the quality of their delivery;

Periodic external validation of consultants' and clinicians' professional competence;

Stronger independent involvement in the Health Services
Complaints Procedures, including a Patients' Advocate or Health Services Ombudsman.
SOCIAL SECURITY AND WELFARE
The Manx National Insurance Fund (from which payment is made for the State Retirement Pension, Pension Supplement and certain other benefits) has been in being for 50 years and should be reviewed, with particular regard to the capacity of the Fund to meet the demands made on it in the longer term, its management and its stewardship.
Similarly, the long standing Reciprocal Agreement with the United Kingdom on Social Security benefits should be reviewed. It is illogical that the benefits of the Manx people should be determined by the United Kingdom Government.
An important achievement during the last five years has been to increase the Manx Pension Supplement from £9.35 to £36.25. An unfairness that remains to be addressed is the disregard of National Insurance contributions paid in the Isle of Man which do not exceed 10 'contribution years' in total.
LAW AND ORDER
The state of Law and Order on the Island is the envy of many territories but this is not to say that no further action is required. A key consideration is the manner in which we deal with our young people.
A Youth Commission should be established to provide an overview and early identification of those factors which lead some of our young people into crime.
Adults who repeatedly commit violent and key crime should be subject to extended periods of imprisonment to protect the public.
Real time sentencing should be introduced. A prisoner should expect to serve the sentence awarded, provided that given exemplary conduct while in prison he may progressively earn remission of sentence.
Belatedly the Government has put in place a Coordinated Drugs and Alcohol Strategy. This strategy deserves support but it is to be regretted that it was not implemented 10 years ago when first proposed by the APG.
FAIR TRADING AND CONSUMER PROTECTION
My two objectives have been achieved. Firstly the creation of an Office of Fair Trading. Secondly, amendment to the Fair Trading Act to empower the OFT to enforce a reduction in prices judged to be excessive.
LOCAL GOVERNMENT REFORM
This issue will not go away; there is unfairness in the treatment of urban ratepayers in relation to rural ratepayers and the structure does not permit meaningful and cost effective local government. Any reform should maintain a division between town and country, recognizing the different interests and nature of the services provided.
CONCLUDING REMARKS
I have sought over the last 15 years to represent strongly the Interests of the people of Ayre and to influence national policies and strategies to the greatest possible extent. I have played a major part in Parliament and Government. I would welcome the opportunity to continue to do so.
I shall endeavour to visit each home in the Sheading before the General Election. Should I fail to make contact with any elector I can be contacted on 897406 to arrange a meeting.
Yours sincerely,
R. E. QUINE
Your Candidate
Edgar Quine is 67 years of age, was born in Andreas and attended the Ramsey Grammar School. He is married with a grown up family. He served in the British Army from 1952—54 and in the Royal Hong Kong Police Force from 1954—84.
During some 30 years in the Royal Hong Kong Police, an organisation with some 35,000 disciplined and civilian personnel, he attained senior rank and acquired considerable command and management experience. He has received administrative, financial and professional training (including attendance at the Civil Service College, Sunningdale) in a number of countries.
Edgar Quine has been a Member of the House of Keys for fifteen years. From 1997 to 1999 he was Minister for Local Government and the Environment. He has served as Member in the Department of Education, Department of Health and Social Security, the Civil Service Commission and Whitley Council.
For 10 years he served on the Public Accounts Committee and is presently Vice Chairman. From 1997 to date he has been Chairman of Mann 2000 charged with orchestrating the Island's celebration of the Millennium. He is a Member of the Standing Committee of Tynwald on the Constitution.
Since 1992 he has been a member of the Alliance for Progressive Government (APG), a loose coalition of Members committed to the promotion of national policies and strategies, and the support of each other in furtherance of their constituency interests.
Edgar Quine is President of Ayre United AFC, President of the Sulby Rifle Club, President of Sulby Badminton Club and Vice President or Member of various charitable and sporting organisations. He is a past Commandant of the Isle of Man Army Cadets and past Chairman of Relate.
He is an Officer of the Order of the British Empire and holds the Queens Police Medal, Colonial Police Medal for Meritorious Service and Colonial Police Long Service Medal. He is a Fellow of the Institute of Management and Member of the Executive Committee.
Published by Edgar Quine
Printed from the IoM Elections Website. www.iomelections.com
REPRESENTATION OF THE PEOPLE ACT 1995
PLEASE NOTE
The views and opinions stated within this manifesto are those of the electoral candidate and not those of 3 Legs Limited or its staff. Inclusion within this website does NOT represent any endorsement of this candidate by 3 Legs Limited.
3 Legs Limited is politically neutral in respect to this website and its contents. The above text was provided by the election candidate.
3 Legs Limited is not liable for any errors or omissions. E&OE