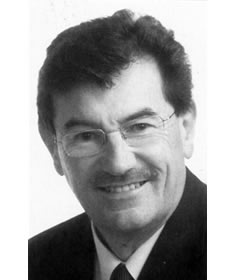 Candidate Profile
Adrian Earnshaw - Onchan
| | |
| --- | --- |
| Full Name | Adrian John Earnshaw |
| Age | 56 |
| Marital Status | Married |
| Children | 2 Daughters |
| Place of Birth | Douglas |
| Occupation | Member–House of Keys |
Political History & Views
What is your political history or relevant experience?
Member of Treasury 2003-2006
Member of DHSS 2001-2003
Member of DOLGE 2001-2003
Member of Onchan District Commissioners 1996-2001 (Board Chairman-2000)
Are you a member of any organisation which guides or influences your political views or polices?
No
What are your main national issues?
Sustainability of our economy.
Controlling expenditure.
Health.
Population concerns.
What are your main local issues?
Details will appear in my manifesto which I shall share with Onchan residents in early November.
What do you believe you would bring to government as an MHK?
Five years experience as a member.
Five years experience with a Local Authority.
Over thirty years experience with a leading bank.
Over twenty years of management experience with that bank.
A working lifetimes involvement of helping the public with their problems.