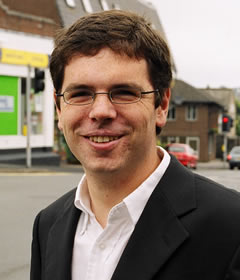 Candidate Profile
Andrew Dossor - Onchan
| | |
| --- | --- |
| Full Name | Andrew James Dossor |
| Age | 24 |
| Marital Status | |
| Children | None |
| Place of Birth | |
| | If not the Isle of Man when did you move here? |
| Occupation | HR Manager |
Political History & Views
What is your political history or relevant experience?
2 years as a political journalist.
Are you a member of any organisation which guides or influences your political views or polices?
No
What are your main national issues?
Crime, The Environment and making sure our Government is in touch with its people.
What are your main local issues?
The youth of Onchan having nothing in the way of leisure facilities.
What do you believe you would bring to government as an MHK?
A youthful, dynamic persepctive on how to tackle national issues, a promise of better representation for my constituents and the want to work with them to solve problems and move forward as a community.