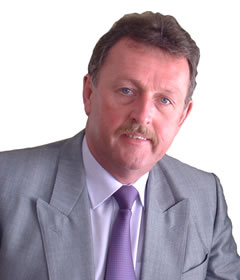 Candidate Profile
Brian Stowell - Onchan
| | |
| --- | --- |
| Full Name | Brian Stowell |
| Age | 54 |
| Marital Status | Married |
| Children | 2 |
| Place of Birth | Douglas IOM |
| Occupation | Self Employed |
Political History & Views
What is your political history or relevant experience?
Serving Member of Onchan District Commissioners
Chairman of Leisure and Amenities Committee
Are you a member of any organisation which guides or influences your political views or polices?
No! I am completely independent. I, by my nature am an outspoken individual and I would find it difficult to support a "Party Line" that I was not in full agreement with.
What are your main national issues?
Government spending.
Abuse of Local Authority Housing.
The inadequate Criminal Justice System that favours the Criminal.
The seizing of property to pay for care homes.
What are your main local issues?
Local Government Reform.
Anti social behaviour.
Transport, Traffic and Parking.
What do you believe you would bring to government as an MHK?
I have many years experience in the private business sector and an ability to apply a common sense approach. Also I am not afraid of confrontation so I am fully prepared to ask the difficult questions that many Ministers would prefer to be kept quiet.
Date & Time
Location
Tues 14 Nov
7 30 pm
Onchan Parrish Hall, Royal Avenue