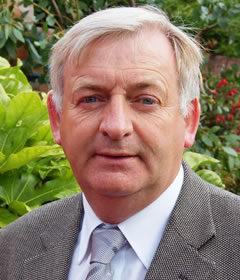 Candidate Profile
David Quirk - Onchan
| | |
| --- | --- |
| Full Name | David John Quirk |
| Age | 53 |
| Marital Status | Married |
| Children | 1 |
| Place of Birth | |
| Occupation | Contract Supervisor |
Political History & Views
What is your political history or relevant experience?
First elected to Onchan District Commissioners in May 1990.
During this time I have been Chairman of the Board twice and have served on all committees as a member/Chairman.
I have also played an active role in community life in Onchan.
As part of my political career I have sat on numerous committees some of which are as follows:
Richmond Hill Consultative Committee
Whitley Council
Eastern Civic Amenity Committee
My role in the local community:
Chairman of Onchan Pensioners Social Club.
Chairman of Onchan Silver Band.
President of Onchan Football Club.
Member of the Horticultural Society.
I am a keen supporter of a number of clubs and societies in Onchan and I will continue my support if elected.
Are you a member of any organisation which guides or influences your political views or polices?
No.
What are your main national issues?
Residency Control.
Protecting the rights of the people of the Isle of Man.
To secure costs of energy supplies.
Supporting businesses to compete throughout the world.
Making sure that capital projects are funded within budget.
What are your main local issues?
Provision of adequate housing first time buyers/local authority/sheltered housing.
Providing more industry with a pro active approach.
Employment security.
High cost of energy supplies.
Health Care service provision
What do you believe you would bring to government as an MHK?
I will approach any challenge with enthusiasm and 100%commitment.
Act in the best interest of the Islands community.
Continue to be approachable and available.