Candidate Profile
Frank Schuengel - Douglas South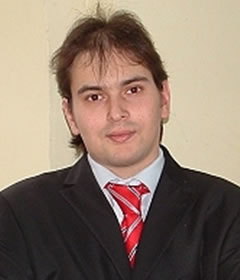 Candidate Video Interview

Not Yet Available
Manifesto
Not Yet Available
Full Name
Frank Schuengel

Age

29

Marital Status

Single

Children

None

Place of Birth

Murnau, Bavaria
If not the Isle of Man when did you move here?
2000
Occupation
Sports Trader / Risk Manager and German Speaker for a local online betting company. I have no other business interests next to my current job, and would leave this career behind to become a full time MHK if elected.
Political History & Views
What is your political history or relevant experience?
Started Safer Island Driving (www.sid.org.im) earlier this year to form an opposition to government plans for an all Island speed limit, and to highlight alternative, more beneficial measures instead.
Extensive research over the last years, partly out of general interest, partly in preparation for the elections.
Are you a member of any organisation which guides or influences your political views or polices?
I am an independent candidate and not member of any party. I am, however, chairman of Safer Island Driving, and also involved with various environmental groups and activities in the Island, such as Island Agenda 21 and the Society for the Preservation of the Manx Countryside and Environment.
What are your main national issues?
Transport (this includes private and public transport, as well as travel to and from the Island)
Cost of Energy and Living.
Affordable Housing and realistic solutions for this problem.
Youth, and the requirement to address the ever-changing needs of our future generation.
Sensible economic policies to ensure future success (this includes subjects such as immigration and government spending).
What are your main local issues?
The need for a proper youth centre.
Quality of Life within the constituency in general.
Changes in the way an MHK should carry out his duties:
I believe that in this day and age, an MHK should provide more than just a landline phone number and a printed newsletter once in a while. Part of my plan is to establish an easy to use online portal, or simply website, for the constituency, which will include regular news updates and an online discussion Forum. The Forum feature will help to identify, discuss and resolve local issues quicker and more efficiently – all at no extra cost to the Manx taxpayer, as I have the required skills to carry out this task, and will finance and maintain it as part of the job.
What do you believe you would bring to government as an MHK?
A different and younger view, in touch with today's way of life - an international outlook which still retains the respect traditional Island values deserve and require.