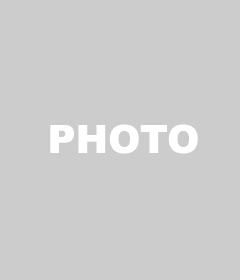 Candidate Profile
Hazel Hannan - Peel
| | |
| --- | --- |
| Full Name | Hazel Hannan |
| Age | 62 |
| Marital Status | Married |
| Children | 4 |
| Place of Birth | Port Soderick, Isle of Man |
| Occupation | Qualified nurse and midwife At present I am the Member of the House of Keys for Peel |
Political History & Views
What is your political history or relevant experience?
Elected to Peel town commissioners in 1978,1982 and 1986
Stood as a candidate for the House of Keys election in 1981 unsuccessfully
Elected to the House of Keys in 1986, 1991,1996,and 2001
Minister for Education 1991-1995
Minister for Agriculture Fisheries and Forestry 1995-1999
Served on the departments of Agriculture Fisheries and Forestry, Transport, Health and Social Security.
Member of the Council of Ministers Overseas Aid Committee 1997-date
Member of the Public Accounts Committee 2001-date Vice-chair 2004-date
Deputy Speaker of the House of Keys 2004-date
Are you a member of any organisation which guides or influences your political views or polices?
I have no political affiliations
What are your main national issues?
Provision of good quality affordable housing especially for first time buyers ( also Local Authority housing and Sheltered housing) salaries have not kept up with house prices therefore we will have to do more to ensure that people have a roof over their head.

Energy costs due to world energy prices caused by shortages and political strife.

Repayments of MEA borrowings due to the affect that the repayments will have on all the services that Government provides, including education, health, social services, housing, policing etc.

Climate change brings many challenges which we must try to address through a reduction in consumption of fossil fuels, use of renewable energy sources, and a reduction in pollution in general, providing a better local bus and modern rail service to reduce travel by car.

A fully integrated waste management system must be developed incorporating the principle of Reduce, Re-use, recycle, composting along with kerb-side collections, so reducing the type of waste being incinerated or going to landfill- it also takes less energy to produce items from recycled materials.

Immigration of very wealthy people. The introduction of tax capping at £100,000pa and the Branding slogan "freedom to Flourish" sends out the message that, if you are wealthy you are not required to pay tax according to your means, and introduces the expectation that regulations and rules can be disregarded.
What are your main local issues?
The proposed development of 455 or more housing units on the outskirts of the Town which will impact on the existing already over stretched services in Peel. The standard of planning can only improve with the introduction of new legislation and the introduction of the Strategic Plan properly implemented and enforced. All developments should be considered equally and when an appeal is decided by the Minister it should not be changed by another planning application.

Service Provision: there is a requirement for an increase in all services including a new health centre, dentistry (despite a new NHS dental practice opening on the Ballawattleworth Estate an increase in service provision is already required), Policing, sewage disposal, fire services, new roads so that all the traffic does not have to go into the centre of Peel, and local bus services.

What Peel now requires with some urgency is a Development Partnership similar to the Douglas Partnership to plan the future of Peel, so that the infrastructure to support the existing population and any extension of Peel into the future is properly planned and all development plans are properly considered, until then there should be no further expansion. While both the Clothworkers and Queen Elizabeth II schools are being upgraded at present this provision will only provide for the existing population so education is also of concern for the future.

Hospital waiting times are unacceptable, I have been campaigning for systems to keep people well while on waiting lists, e.g. Physiotherapy for patients on orthopaedic waiting lists etc.
Lack of care and maintenance of Government facilities and Local Authority properties, and sheltered accommodation.
New dog control legislation has been passed by Tynwald allowing new By-laws to be made by the Local Authorities. I have requested Peel Town Commissioners to make any new by-laws available for public consultation.
What do you believe you would bring to government as an MHK?
If re-elected.
As a Member of the House of Keys I would endeavour to represent the people of Peel to the best of my ability, while recognising that the main function of a member of the House of Keys is to consider whether the legislation placed before the House is "fit for purpose" and to hold the Executive to account in Tynwald.
Should I be elected and invited to take a position within government I have always stated that I will do whatever is requested of me and I will bring commitment, energy, and the love of Peel and the Island.
Other Documents & Information
2001 General Election Manifesto

<!- END OF TAG FOR SLOT iomweb_sky -->