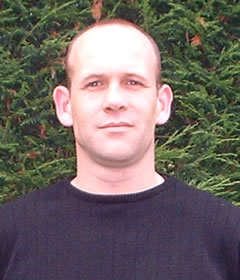 Candidate Video Interview

Manifesto
Not Yet Available
Candidate Profile
Mark Atherton - Douglas North
| | |
| --- | --- |
| Full Name | Mark Atherton |
| Age | |
| Marital Status | |
| Children | One Son aged 7 |
| Place of Birth | York, England |
| | If not the Isle of Man when did you move here? |
| Occupation | Assistant Buyer |
Political History & Views
What is your political history or relevant experience?
None
Are you a member of any organisation which guides or influences your political views or polices?
No
What are your main national issues?
Promoting the benefits of the Island internally and externally without the apparent hipocracy of blindly copying so many UK restrictions.
Supporting the out of school requirements of youth.
Support for neighbourhoods against Anti-Social Behaviour.
Ensuring that venerable sections of society are aware of available help and that it is accessible and effective.
Establishment of a community based television channel and an online database for Tourism, Leisure, Education, Heritage, News etc.
Transport policies that respect the need for car ownership, but decrease reliance where possible.
Further development of sport to promote more locals onto the International stage and help aspire others to follow in their footsteps.
Investigation of the economic, employment and social benefits of an Island University.
What are your main local issues?
My National issues include issues that will be beneficial to Douglas North residents and local communities Island wide. I know all about the issues that affect me personally which is a good starting point. From there I shall be speaking with constituents to better understand individual and community needs from their perspectives.
Living in one of the higher Rate areas I would hope to establish a good relationship with Douglas Corporation to ensure value for money for local residents.
What do you believe you would bring to government as an MHK?
I run the local family website www.ManxParents.net and by design or fault this has caused me to look beyond the surface of headlines and press releases into many aspects of Island life. I consider myself to be in a learning process, but my 'naivety' brings with it an eagerness that would benefit the Island by being within the establishment.

In my occupation as a Buyer, I don't automatically accept that the first figure quoted or suggestion made is the best deal available, I am also aware of the difference between 'cost' and 'value' when responsible for other peoples money.

I care about the well being and quality of life of those who support and want to be a part of this Island and its future.
Other Documents & Information