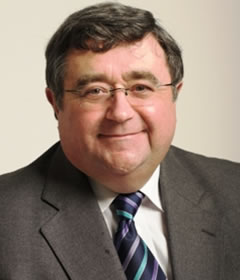 Candidate Profile
Mike Coleman - Douglas North
| | |
| --- | --- |
| Full Name | Michael Ronald Coleman |
| Age | |
| Marital Status | |
| Children | 2 |
| Place of Birth | |
| | If not the Isle of Man when did you move here? |
| Occupation | Retired early to fight 2006 General Election |
Contact Details for Voters
Political History & Views
What is your political history or relevant experience?
10 years Secretary North Douglas Branch of the Manx Labour Party. Member Manx Labour Party Executive for 10 years.
Are you a member of any organisation which guides or influences your political views or polices?
Political Issues - Manx Labour Party
Open Government/Accountability - Positive Action Group
What are your main national issues?
Financial Control and Accountability for Capital Projects.
Monopolies Legislation.
Pensions.
Immediate implementation of Residency/Work Permit Control.
Law and Order.
Planning for the Economy.
Housing.
Tax Strategy.
What are your main local issues?
Immigration.
Law and Order.
Impact of Johnny Watterson Lane Development.
Impact of above inflation price hikes and mortgage rate increases on ordinary people.
What do you believe you would bring to government as an MHK?
18 years in the constituency.
10 years considering the problems of North Douglas at MLP meetings in North Douglas and national issues at the full MLP Executive. 5 years reading all papers to be discussed in Tynwald. All this assisted by my educational, professional and career/life qualifications as follows.

40+ years experience of management of large scale projects. 25+ years of Senior Executive experience in large multi-national companies at Director and Deputy Chairman level. (see my web site for details) Experience of Finance Industry, Property, Manufacturing, Offshore and Civil Engineering industries.

Had homes and worked in competing offshore jurisdictions. Lebanon, Belgium, Nigeria, Dubai, Bahamas. Intimate knowledge of offshore finance in Switzerland, Guernsey, Jersey, Grand Cayman, Uruguay, Bermuda and Isle of Man.
Public Involvement

Convener/Chairman NHS Independent Complaints Review Body.(current)
Board Member Isle of Man Water Authority & Chairman of Wayleave and Easement, Water Review Act, and Investment subcommittees of the main Board. Member of the Audit sub-committee. (current)
Isle of Man Gaming Commission Member (previous)
Advisor to GP's on IT Strategy. (current)
Trustee of a number of charitable trusts.
Former founding Joint Chairman and then Chairman of Isle of Man International Section of the British Computer Society. Did not stand for re-election in 2006 due to General Election commitments.
Formerly Territorial Soldier serving as Corporal in armoured reconnaissance regiment. Outstanding young soldier of the year in 1969.

Qualifications

First Class Honours Degree in Law.
Chartered Engineer
Chartered Fellow of the British Computer Society
Fellow of the Institute for Management of Information Systems.
Licensed Assessor for the award of Chartered Engineer (CEng) / British Computer Society membership and Isle of Man Assessment Panel Chairman. BCS Trusted Source