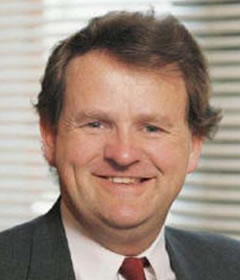 Candidate Profile
Peter Karran - Onchan
| | |
| --- | --- |
| Full Name | Peter Karran |
| Age | 46 |
| Marital Status | Single |
| Children | None |
| Place of Birth | Douglas |
| Occupation | Joiner by trade |
Political History & Views
What is your political history or relevant experience?
Local Authority, Public Bodies, charities etc.
Board of Education (non-Tynwald Member) Ind Lab 1982-85
Chairman of the Caarjny ny Gaeley, a charity which deals with the promotion of Manx language affairs.
Parliamentary Career
Contested Middle unsuccessfully in 1981(Ind Lab)
MHK for Middle by-election
MHK for Onchan 1985-date
Government posts
Chairman Water Authority 1990-1991
Member
Highway and Transport Board 1985-1986
Board of Consumer Affairs 1986
Department of Health and Social Security 1986-1991 and 1996-2001
War Pensions Committee 1987-1991
Department of Home Affairs 1991-1993
Department of Education 1991-1995
Department of Highways, Ports and Properties 1993-1995
Department of Agriculture, Fisheries and Forestry 2004-date
Committees of Tynwald
Trade Unions Legislation 1985-1986
Petition for Redress 1985-1986
Ecclesiastical 1987-1991
Drug Abuse 1987-1989
Tynwald Ceremony 1995-1996
Petition for Redress of Grievance of Joan Mann 1998-1999 (Chairman)
Ministerial Government 1998-1999
Tynwald Honours 1999-2002
Standing Committee on Expenditure and Public Accounts 2002-date
Standing Committee on Expenditure and Public Accounts Sub-Committee on DoT In-House Capital Schemes 2003
Petition for Redress of Grievance of John Michael Leather 2004-2005
Select Committee on Queen's Pier 2005-2006
PAC Sub-Committee on the MEA 2005-date
Keys Committees:
Treasury (Amendment) Bill 1993-1994
Bill of Rights 1993-1995
Death Penalty Abolition Bill 1992
Rehabilitation of Offenders Bill 1992-1993
Treasury (Amendment) Bill 1993-1994
Wildlife (Amendment) Bill 1994
Are you a member of any organisation which guides or influences your political views or polices?
I am a member of the Liberal Vannin Party and I am also the Leader of the Liberal Vannin Party. I hold to Christian principles regarding my views and policies.
What are your main national issues?
Bringing commonsense back into Government, creating an audit and accountable system in Government, getting Government spending and priorities in the right areas, minimizing unemployment on the Island, increasing opportunities to create a diverse economy and securing the social and financial improvements we have seen over the last 20 years and ensuring we have an inclusive society and not an exclusive one.
What are your main local issues?
Bringing retail life back into the main village in Onchan and trying to get the secondary school or at least the sports facilities developed at Bermahague. Looking at the possibilities of turning the Coutts Bank into a nursing or residential home or a National Art Gallery for the whole Island. Improving on the facilities for young people in the area to keep them occupied and off the streets. More local authority housing needs to be built in order to shorten the long housing list.
What do you believe you would bring to government as an MHK?
I believe that my track record shows that I bring sincerity and honesty which is rare in politics today in so far as doing the job without fear or favour. I believe that I bring a wealth of experience and a commitment which is still as strong as when I first stood for the House of Keys as a young man of 21. I still passionately believe that the celebration of a successful society is in how it looks after its weakest and I believe that with my experience I can see through a lot of the issues quicker than many other people and this experience would be lost if I were not an MHK.