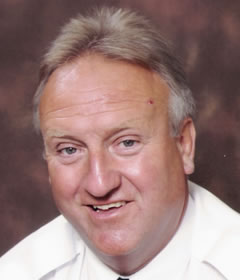 Candidate Profile
Phil Kermode - Douglas South
| | |
| --- | --- |
| Full Name | Phil Kermode |
| Age | |
| Marital Status | Living with female partner |
| Children | Two and Two grandchildren |
| Place of Birth | |
| Occupation | Ambulance driver for a voluntary organisation |
Political History & Views
What is your political history or relevant experience?
I was born in Douglas in 1949 and lived in south Douglas for most of my 57 years.

I was educated at Douglas High School. I served the community as a Douglas town councilor for five years and was an MHK from 1986 to 1996 and held numerous Government posts, including the Chairman of the Board of Consumer Affairs. From 1992 to 1996 I was a member of the Department of Health and Social Security with special responsibilities for social services. From 1991 to 1996 I was a member of the Department of Highways, Ports and Properties with responsibilities for harbours and road safety. I was also a member of the Department Tourism Leisure and Transport.

I was also Chairman of the First Time Buyers Committee which produced the Sellers report in relation to the problems with the Ballavarga Estate.

I am proud that I sponsored the campaigns for free bus passes for the elderly and free TV licences. Also, during my first five years I sponsored more legislation into the House of Keys than any other MHK, including a Bill that gave greater powers to the Department of Trading Standards to protect the public. My campaign to introduce provisions for the removal of non Manx habitual offenders from the Island by the Courts was successful.

I rebuilt and was Chairman and Trustee of South Douglas Old Friends Association for fifteen years once again working in the community to give some of our elderly citizens a place to go where they could mix with people there own age and meet new and old friends. I have been a keen sportsman over the years involved with many sports and I am currently a county football referee for the I.O.M. football association.

I am employed as an ambulance driver for a voluntary organisation working in the community on patient transfer.

The pillars of my manifesto are for the continuation of the Island's diverse economic prosperity, law and order, social inclusion and justice and healthcare for all.

I am committed to education and the young people on the Island who hold the key to our future prosperity.

I can be contacted on 302985 or 620439.
Are you a member of any organisation which guides or influences your political views or polices?
The Manx People
What are your main national issues?
Immigration, our young people and wasted public funds
What are your main local issues?
Housing for young people, policing, planning management, help for our disadvantaged people, council house refurbishment, recreational facilities locally in our community for our young people.
What do you believe you would bring to government as an MHK?
Always ready to listen and represent my constituents as an independent candidate. My knowledge of the Island's political system as a former MHK and subsequently as an informed observer enables me to help the constituency with dealing with the challenges ahead. My manifesto demonstrates my past record of achievements.