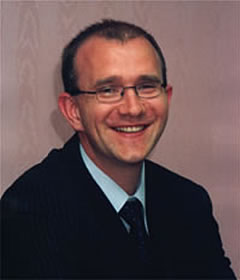 Candidate Profile
Rodger Gimbert - Peel
Full Name
Rodger Mark Gimbert

Age

36

Marital Status

Married

Children

2

Place of Birth

If not the Isle of Man when did you move here?
1973
Occupation
Team Leader Material Control, BA Connect
Political History & Views
What is your political history or relevant experience?
I have been a Peel Town Commissioner since the last election, 3 years.
I am at present lead member for Works.
I am at present the Peel Town commissioner on the Western Civic amenity site committee.
I have been lead member for Entertainment and recreation.
Are you a member of any organisation which guides or influences your political views or polices?
I am standing as an independent candidate, though I am a member of the Positive Action Group (PAG).
I agree with most of their core principles
Open and accountable government
Rigorous control of public finances
A fairer society for all
But not all of their charter, hence the reason for staying independent.
What are your main national issues?
Greater accountability of government, with accountable heads.
Better allocation of budgetary resources to essential front line services.
Directly elected MLC's
Pension protection act, at present the IOM doesn't have any protection for the private pensions if companies go bankrupt.
Recycling - greater support for initiatives.
Invest in and provide grants for re-useable energy, solar roof panels, wind turbines and sea turbines to generate clean energy without using up the earths resources.
Look at ways to cut C02 emissions.
What are your main local issues?
Ambulance provision for the West.
Second seat for Peel (from the directly elected MLC seats).
Area seat for the West (from the directly elected MLC seats).
Provision of a local infrastructure that can cope with the expansion that we have and for the future, this includes doctors surgery expansion, residential care homes and respite care.
What do you believe you would bring to government as an MHK?
I work in an environment where we continuously monitor contracts, service level agreements and provide best value for money solutions.

The government needs to be able to monitor contracts, have default penalties whether it is risk share (if under both parties get 50% each, if over both parties pay in 50% each) or time penalties and keeping to fixed price contracts.

Service level agreements, these provide fixed cost services that offer an agreed level of service, whether it be consignment stock or provision of items over a timed period ie 20 units per month for 12 months, therefore providing a saving by bulk purchase power, but not needing a large storage facility.

Best value for money, essential. Having 3 quotes for all purchases, rather than just going to one service provider, like microsoft for computer hardware, which has cost £500,000 in this years budget.
Other Documents & Information