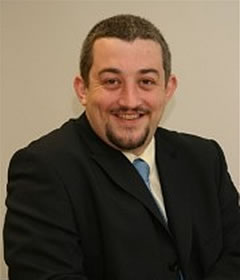 Candidate Profile
Steve Babb - Onchan
| | |
| --- | --- |
| Full Name | Steve Babb |
| Age | 34 |
| Marital Status | |
| Children | 1 so far |
| Place of Birth | Isle of Man |
| Occupation | Project Manager - IOM Water Authority |
Political History & Views
What is your political history or relevant experience?
Are you a member of any organisation which guides or influences your political views or polices?
What are your main national issues?
Accountable Government
Real affordable first time buyer housing
Immigration controls
Environmental change
Local jobs for local graduates
Securing our economy for the future
Monopolies
Health care
What are your main local issues?
Greater communication between National and Local government
Education requirement - do we need a new school in Onchan?
Land rezoning
Improved leisure facilities (including all weather pitches)
Traffic strategy
Promoting local business opportunities
What do you believe you would bring to government as an MHK?
Energy, enthusiasm, honesty and knowing I will have a long time to live with he decisions the Government makes for the future.
Experience of the issues such as housing, education, the environment and employment that currently affects people of my generation.
Experience of working as a civil servant, knowing how the system works, and how to work to improve it.
Business experience at a high level.