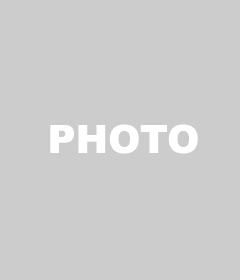 Candidate Profile
Tim Crookall - Peel
Full Name
Timothy Mark Crookall

Age

Marital Status

Children

4

Place of Birth

If not the Isle of Man when did you move here?
1984
Occupation
Postman and Guesthouse Owner
Political History & Views
What is your political history or relevant experience?
I am a serving member of Peel Town Commissioners and have been for the past 15 years. I was the Chairman of the P.T.C. in 1996/97 and 2004/5.
I have been on the Western Swimming Pool Board for 12 years and have been the Chairman for the past two years.
I am a Trustee on the newly formed 'Peel Youth Project'.This is a group working to provide a facility for the Youths of Peel to meet.
I am a member of the Peel and Western Housing Committee that overseas the running of the Westlands Housing Complex.
I stood in the 1996 General Election for Peel.
Are you a member of any organisation which guides or influences your political views or polices?
As a member of the Peel Commissioners I have seen the way some of the Governmental departments work and in some cases this has helped to influence my decision to stand for the House of Keys.
What are your main national issues?
Making sure that our basic infrastructure is in place and able to provide the people of the Isle of Man with the lifestyle that we are all entitled to.Although we have a reasonably good Health Service it could be alot better with a large capital investment. There is a drug and alcohol problem that needs more resources putting into it. Prevention is better than cure! Our roads and transport need sorting. Local Government Reform has been on the cards for far too long. Sort it out or leave it alone once and for all, too much time and money has been spent on it already. We should be able to check who is coming into the Island and keep out those that we don't want. Health and safety has an important part to play in our lives but we must not let it get out of control. We have to take responsibility for ourselves and common sense must be allowed to prevail.
What are your main local issues?
We have had around 400 new properties built around the Town recently. It is time to stop and take a look at what is happening before we allow any more,ecspecially on the scale that is planned. The Peel Town Commissioners have been working to create a Business/Industrial Park and I would push for this urgently. Government help does not seem to be forthcoming!! Peel needs public and private investment in the near future.
What do you believe you would bring to government as an MHK?
A new and fresh sence of purpose. Tynwald needs to remember that everything it does has an effect on peoples lives. We need to speed up procedures where possible. Time is money and usually very costly.
Other Documents & Information