Confusion over local election result in German
Publication Date: Fri, 27 Apr 2012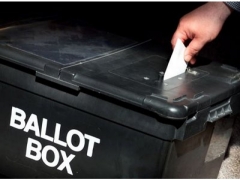 Legal advice is being sought following confusion over the result in one of yesterday's local authority elections.
The result in German was declared before the returning officer realised there had been an administrative error.
It was announced that Kenneth Watterson finished 6th, missing out on a seat, but the count missed out 100 votes for him.
With the additional votes he would have finished 3rd, securing 1 of the 5 seats available in German.
Susan Boot was originally declared as finishing 5th, and would miss out if the result is changed.
Elections were held in 12 of the Island's 24 local authorities.