Nomination deadline nears for Onchan candidates
Publication Date: Wed, 16 May 2012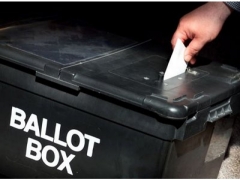 Those wanting to be part of Onchan Commissioners have until tomorrow to complete their nomination papers.
The local authority is holding a by-election on June 14th.
It's after too few candidates came forward for last month's election, leaving the board a member short.
Nomination forms are available from the Onchan District Commissioners' Office.