Minister says Government must protect the elderly
Fri, 02 Sep 2011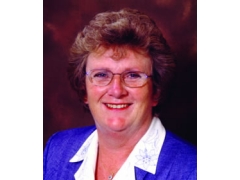 A Government Minister seeking re-election says we need to protect the most vulnerable in society.
Anne Craine says spending cuts are needed, but that it's essential that services are maintained.
The current Treasury Minister is looking to keep her seat in Ramsey at the forthcoming General Election.
Mrs Craine says the elderly are a key group that Government must look after [play clip]
Also standing in Ramsey are Economic Development Minister Allan Bell, Ramsey Commissioner Leonard Singer, Liberal Vannin Candidate Linda Bowers-Kasch, accountant Lawrie Hooper and civil servant John McDonough.
Media