More News Stories

Subscribe to RSS Feed
Chief Minister election timetable outlined
Wed, 21 Sep 2011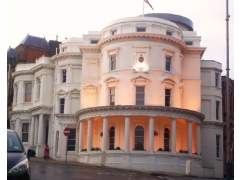 MHKs wanting to be the Island's next Chief Minister will be nominated five days after the General Election.
Tynwald members will have until 5.00pm on Tuesday 4th October to put forward candidates for the post.
The nominations will then be announced publicly.
Those nominated will be given two days to submit a written statement outlining their policies, which will be published online.
Tynwald elects the new Chief Minister on October 11th.