More News Stories

Subscribe to RSS Feed
Liberal Vannin announces Rushen candidate
Wed, 09 Feb 2011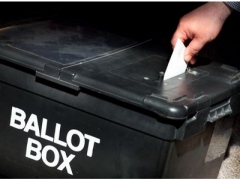 The Liberal Vannin Party has announced it will have a candidate standing in Rushen in this year's General Election.

Adrian Tinkler is currently a member of Rushen Parish Commissioners.

He is a Chartered Secretary and Chartered Insurance Pratictioner, and is involved with a number of the Island's charities.

Liberal Vannin has also confirmed candidates for Ayre and Middle.

The election will be held on September 29th.