More News Stories

Subscribe to RSS Feed
Tynwald to elect new president
Tue, 12 Jul 2011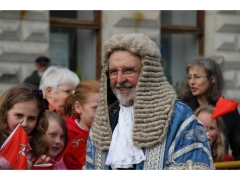 Tynwald will elect its new president today.
Three candidates have stated their intention to stand.
They are Chief Minister Tony Brown, Speaker of the House of Keys Steve Rodan and MLC Clare Christian.
The election follows the retirement of Noel Cringle.
The selection of the new presdient will be the first business of the July sitting of Tynwald when it gets underway at 10.30.