More News Stories

Subscribe to RSS Feed
House of Keys to be dissolved
Thu, 18 Aug 2011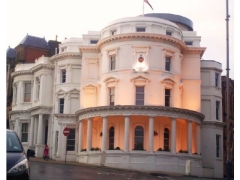 The House of Keys is dissolved today ahead of next month's General Election.
The Island chooses the next Members of the House of Keys on September 29th.
Ministers will continue their roles until the new Government comes in to force.
New members will be sworn in on October 4th, with the election of the next Chief Minister taking place a week later.