More News Stories

Subscribe to RSS Feed
Manx public would vote Tory
Mon, 22 Aug 2011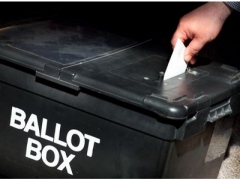 An opinion poll has revealed that Manx voters would choose a Conservative candidate, if they were voting in a party system.
The Manx People Power Survey shows that 55% of Isle of Man residents would vote Tory, compared with just 41% in the UK.
Labour appealed to 36% of those surveyed, with the Liberal Democrat Party polling just 9%.
Hugh Davidson, who carried out the research, believes the current public services may be behind the Island's conservative attitude [play clip]
Media