Survey shows public is against privatisation
Mon, 29 Aug 2011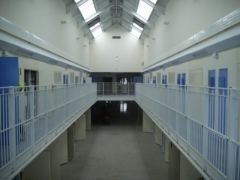 A political opinion poll shows the public wants facilities currently run by the Government to remain publicly owned.
The Manx People Power Survey asked Manx residents whether they thought organisations such as the Isle of Man Prison, the Post Office and Ronaldsway Airport should be privatised.
The prison, ports and road maintenance were the services the public most wanted to remain in the control of the Government.
There was less support for public funding of the Villa Marina and Gaiety Theatre, with just 51% wanting to see it remain Government run.
Hugh Davidson carried out the survey, and thinks there may be very different results in the future [play clip]
Media