Candidate insists economy is still strong
Thu, 01 Sep 2011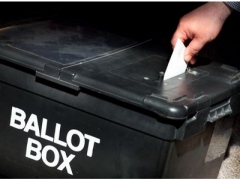 An election candidate for Castletown wants the Island to focus on the strength of the Manx economy.
Jason Moorhouse, a teacher at Castle Rushen High School, says the Isle of Man still has one of the strongest economies in the world, despite the global downturn.
He'd also like to see more investment in the constituency.
He believes the Government could look at bringing more manufacturing to the Island [play clip]
Media