Candidates to speak at public meeting in Ramsey tonight
Wed, 14 Sep 2011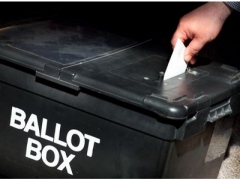 People in Ramsey will get the chance to quiz their election candiates tonight.
A public meeting has been called so voters can hear from the six people who are seeking seats in the House of Keys.
They are Allan Bell, Linda Bowers-Kasch, Anne Craine, Lawrie Hooper, John McDonough and Leonard Singer.
The meeting is at 7.30pm in the Ramsey Grammar School West Building.