More News Stories

Subscribe to RSS Feed
Organisation disappointed at election candidates' responses to letter
Wed, 21 Sep 2011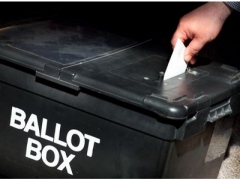 A local organisation for pensioners has been disappointed by the number of election candidates getting in touch ahead of next week's vote.
The Isle of Man Pensioners' Association contacted candidates to ask their views an issues affecting the elderly.
Just six of the sitting members have replied, along with 17 challengers.
The Liberal Vannin Party issued a joint response on behalf of its candidates.
The association was unable to contact two candidates as their email addresses aren't listed online.
The organisation says the poor response from outgoing MHKs perhaps reflects the malaise and poor performance that it claims characterised the last administration.
Responses from those who replied are available on the Isle of Man Pensioners's Association website.