More News Stories

Subscribe to RSS Feed
Public meeting for Ramsey candidates
Wed, 20 Jul 2011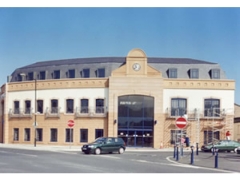 The Chairman of Ramsey Commissioners has called a public meeting for voters to meet the candidates for the town in the General Election.
Captain Nigel Malpass has set the meeting for Wednesday 14th September, just over a fortnight before the Island goes to the polls.
All candidates who come forward will be invited to the meeting at Ramsey Grammar School's West Building.
So far, Treasury Minister Anne Craine has confirmed she'll be seeking re-election, and Ramsey Commissioner Leonard Singer will be challenging for one of the constituency's two seats.
Economic Development Minister Allan Bell is yet to declare his position.