Last 5 years wasted, says MHK
Sat, 13 Aug 2011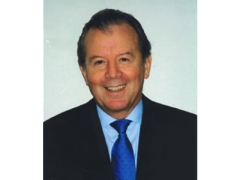 An MHK seeking re-election in September says the Government has wasted the last five years.
Chris Robertshaw attended an event in 2004 which highlighted how the Island's economy would change over a ten year period to 2014.
The Douglas East member claims the current administration spent three and a half year ignoring plans made by the last Government to cope with the changes, before restructuring Government last year.
Mr Robertshaw says it's taken until now for Government workers to get to grips with the new Departments.
He wasn't pleased at how the current Government reacted [play clip]
Media