More News Stories

Subscribe to RSS Feed
Minister, MHK and Commissioner to stand in Keys election
Tue, 14 Jun 2011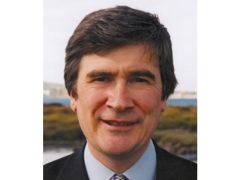 With just over three months until the House of Keys General Election, more candidates are announcing that they'll be standing.
Infrastructure Minister Phil Gawne has confirmed he'll stand in Rushen, having served the constituency for just over eight years.
As part of his campaign, he's set up a YouTube channel, where he plans to post weekly videos.
Peel Commissioner Ray Harmer is to challenge for the Peel seat.
Mr Harmer served as Chairman of the local authority last year, and will hold a series of informal chats with local residents to discuss their views.
Bill Henderson has confirmed he's to seek re-election for North Douglas.
Mr Henderson has held the seat since 1998, and says he's covered an immense amount of political ground in the last five years.
The Island goes to the polls on September 29th.