More News Stories

Subscribe to RSS Feed
Education Council member seeks election to Commissioners
Wed, 05 Oct 2011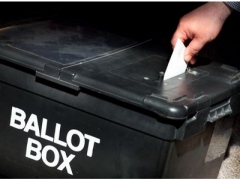 A member of the Education Council says he'll be standing in the Ramsey Town Commissioners by-election.
Steven Bevan, who works as an IT consultant, is a Governor at a number of the Island's Schools, and serves as Treasurer for the Ramsey Chamber of Commerce.
Mr Bevan is also involved in the Ramsey Young Persons Project "The Shed", Travelwatch Isle of Man and Ramsey National Week.
The by-election will be next month, following Leonard Singer's election to the House of Keys