More News Stories

Subscribe to RSS Feed
Karran reveals his fantasy CoMin line up
Fri, 07 Oct 2011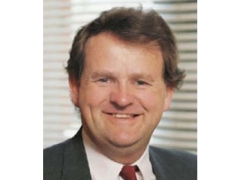 One of the candidates for Chief Minister has revealed who would be on the Council of Ministers if he was elected.
Peter Karran's fantasy CoMin line up sees Juan Watterson as Treasury Minister, Chris Robertshaw would head up Social Care and Brenda Cannell would get the ministerial post at Education.
A few former ministers would get their jobs back too.
Tim Crookall and Leonard Singer would also be chosen to head up departments.
Tynwald sits on Tuesday to elect a Chief Minister.
Mr Karran and Allan Bell are the only two MHKs in the running.