More News Stories

Subscribe to RSS Feed
Chief Minister policies to be published online
Thu, 06 Oct 2011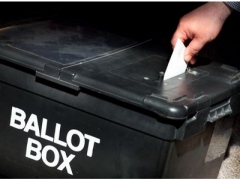 The policies of the two men aiming to be the Island's next Chief Minister will be published today.
Allan Bell and Peter Karran's ideas will be posted on the Tynwald website.
The Economic Development Minister and leader of the Liberal Vannin Party were the only names nominated for the role earlier this week.
Tynwald members will meet on Tuesday to vote.