Planning is the big issue in Middle says candidate
Tue, 13 Sep 2011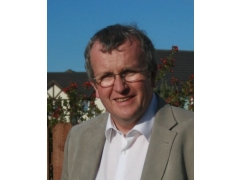 An election candidate believes the big local issue for the constituency of Middle is planning.
Paul Craine was a senior civil servant until recently and is a Marown commissioner.
Mr Craine says Middle is the area on the edge of Douglas which is in the firing line when it comes to new development.
He says work is due to start later this year on the Eastern area plan which includes Braddan and Marown.
Mr Craine say it's crucial the plan serves the communities well.[play media file below]
Media