Ramsey candidate wants to see regeneration plan
Mon, 12 Sep 2011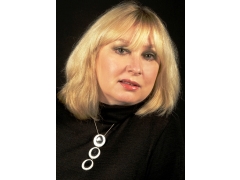 The Liberal Vannin Party candidate standing for election in Ramsey says there needs to be a plan for the future of the town.
Linda Bowers-Kasch wants to see more regeneration in the constituency.
She'd like a formal plan to include details of the future of a marina in Ramsey and what will happen to Queen's Pier.
The former Barclays Wealth Vice President says there seems to be no structure to work currently being carried out in the area [play clip]
Also standing in Ramsey are Ministers Allan Bell and Anne Craine, along with challengers Leonard Singer, Lawrie Hooper and John McDonough.
Media