Election candidate says Government hadn't seen figures before VAT negotiations
Fri, 09 Sep 2011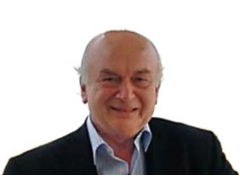 A candidate seeking election in Ayre says the Isle of Man entered negotiations over the VAT deal with the UK without looking at the relevant figures.
Andrew Newington-Bridges says the latest VAT reduction was negotiated without the Manx Government having seen the numbers involved.
Mr Newington-Bridges has previously served as an Arbory Commissioner when he lived in the south of the Island
He doesn't see how the Island can be sure it has a fair deal over VAT [play clip]
Education Minister Eddie Teare and Liberal Vannin candidate Pat Ayres are also standing in the constituency.
Media